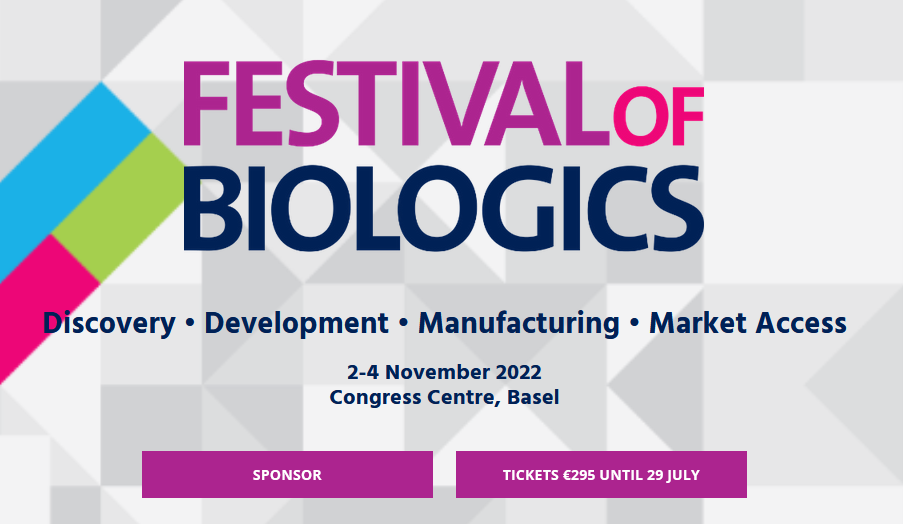 Meet us at the Festival of Biologics – Basel!
From November 2 to 4, 2022, we are at the Festival of Biologics at the Basel Congress Center in Switzerland. The meeting place par excellence of the life sciences community, this exhibition links the academic world and industry.  Covering the entire value chain of biologics production, this event drives innovation. Come and meet us there!
The Festival of Biologics in Basel brings together pharmaceutical and biotech companies, academics and research institutes, and their partners along the value chain. In antibodies, immunotherapy and biosimilars, our participants share research, create new partnerships and tackle the challenges of clinical trials, manufacturing and commercialization of new therapies.