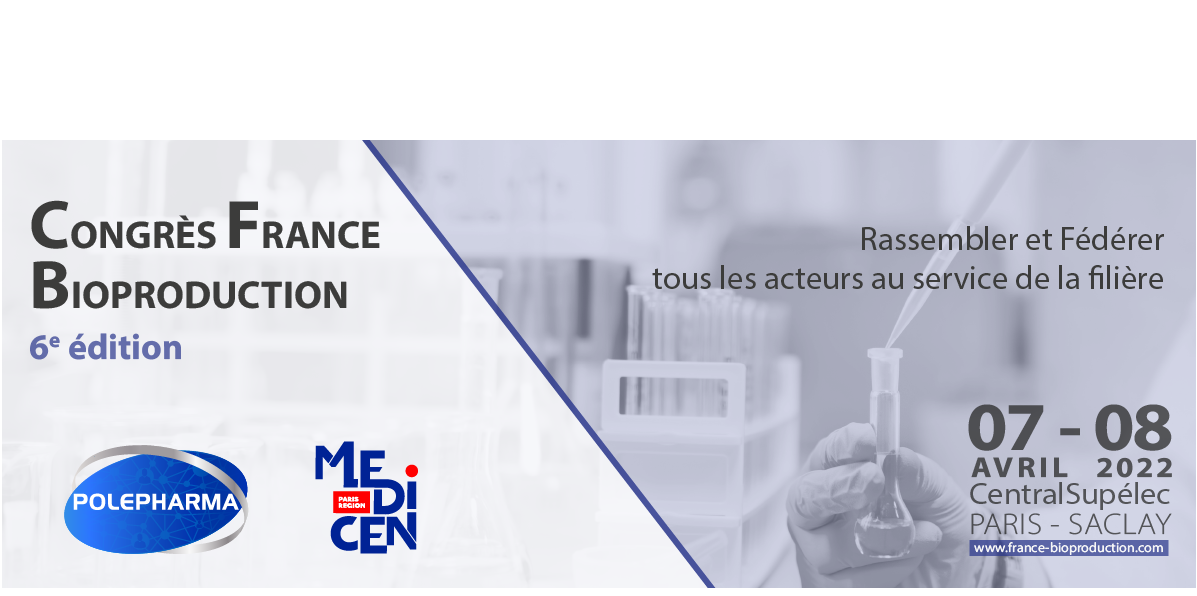 Swiss Biotech Center partner of the France Bioproduction Congress
For the 6th edition of the France Bioproduction Congress, which will take place on April 7 and 8, 2022 on the Centrale Supélec campus in Paris-Saclay, decision-makers and players in pharmaceutical bioproduction from France and Europe will once again meet for two days of conferences, round tables, practical workshops, and networking time between participants, exhibitors, and supporting players in the ecosystem.
Organized by Polepharma and Medicen Paris Region, this conference offers four highlights:
A pitch session for 5 startups selected by the programming committee
A premium conference to close the 1st day
A gala dinner to continue networking
Increased networking time to develop your network
Swiss Biotech Center is once again a partner of choice for this congress. This is an opportunity for the company to promote the Swiss life sciences beyond our borders. Thanks to this partnership, you can benefit from a discount on the rates by entering the code SBC10.
Don't wait any longer and register now to meet and exchange face-to-face with more than 350 public and private players in the French and European biomanufacturing industry to discuss future challenges and needs!
>> For more information about the congress, the program or registration, please visit: www.france-bioproduction.com