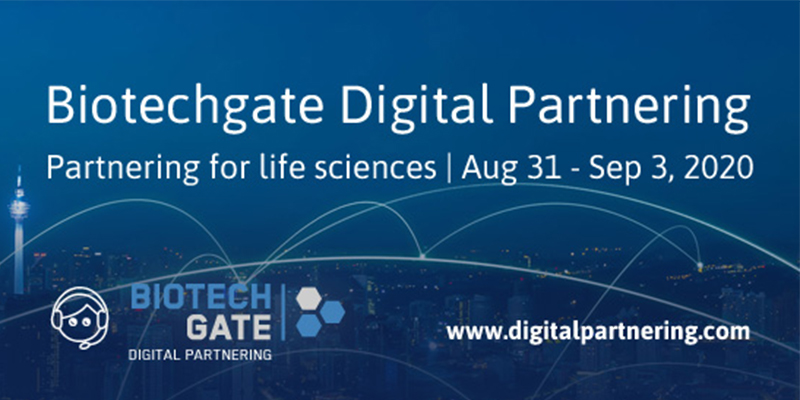 SBC participates to the Biotech Gate Digital Partnering Event
From August 31 to September 3, Swiss Biotech Center will take part in the virtual digital partnership event "Biotech Gate", organized with the support of Swiss Biotech Assocation, in cooperation with BIOCOM and Venture Valuation.
More than 1'000 delegates representing more than 700 companies (major pharmaceutical and biotech companies) joined the latest digital partnership event in May 2020, where more than 1'000 meetings were scheduled. Representing 13 of the 20 largest pharmaceutical companies, 43% of the participants were biotech companies. The event brought together participants from 47 countries, the majority of which were business development (40%) or CEOs (31%).
Namely, this year's Digital Partnership focuses again on companies developing drugs, diagnostics and medical devices and provides a platform for business development in the area of licensing and collaboration.
Take advantage of this unique opportunity to schedule a digital meeting with us!
We look forward to exchanging with you via videoconference.