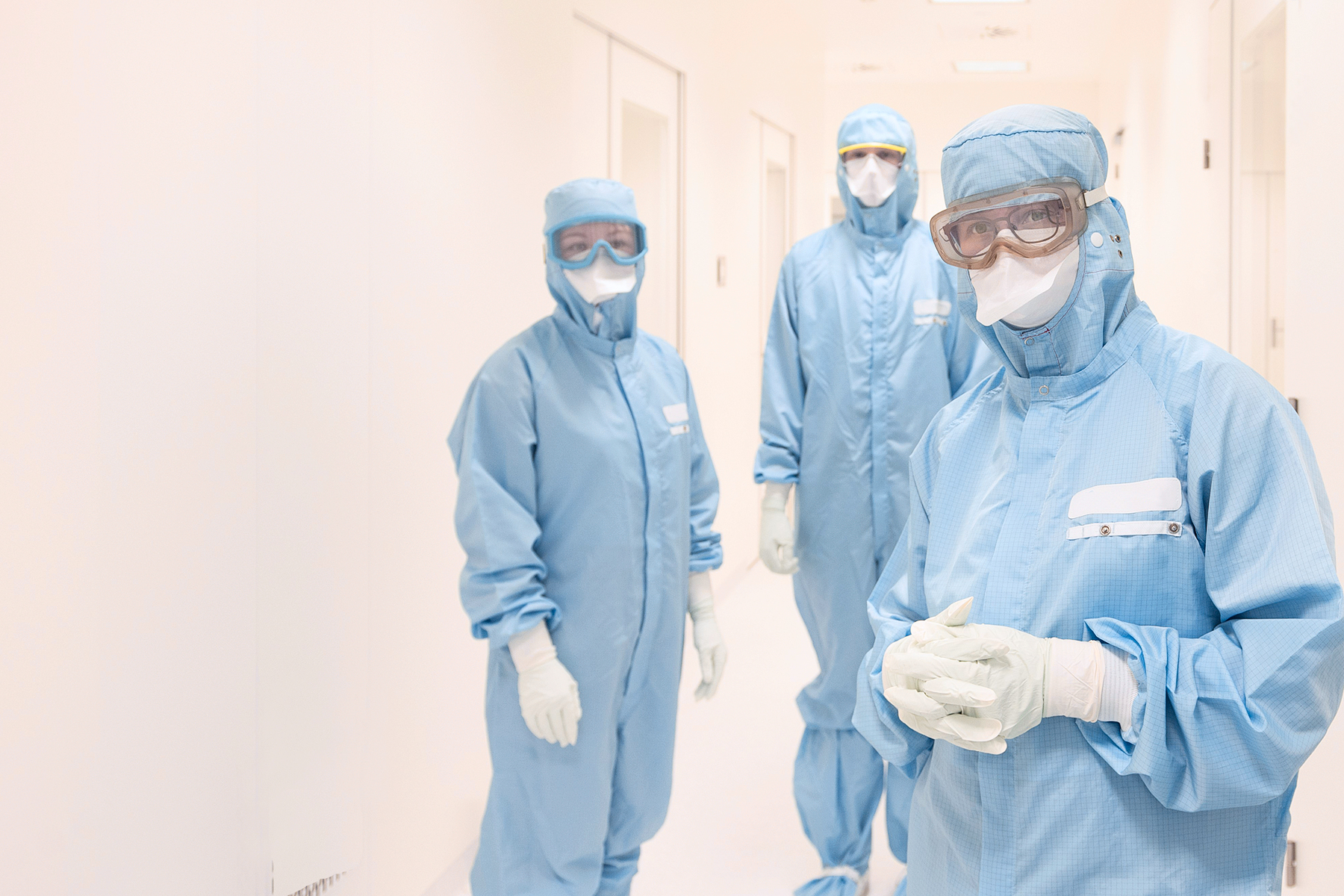 NEW OPEN Training: GMP mid-level, April 30th & May 1st 2019
Swiss Biotech Center is pleased to organize this year a series of training sessions for professionals in collaboration with Biotech Training Facility, a well-known training organization in the Netherlands. These sessions will take place at the BioArk technology site in Monthey (Switzerland). Discover the program of our upcoming GMP mid-level session and register now!
The kickoff for this series of training sessions is a 2-day GMP mid-level training course, from April 30th to May 1st  2019. The training's program has been optimized for small-sized group and contains theory as well as practice, plus an exclusive visit of the Swiss Biotech Center facility! It's ideal for professionals who want or need to know more about GMP (such as QA/QC) and operations staff performing GMP activities and looking for continuing training.
Short description of the training
A solid GMP training is a basic requirement for working in the pharmaceutical industry. With a very efficient and practical method given by Biotech Training Facility, you will learn the basics of GMP.
Theory and practice go hand in hand during this course, which enables the participants to put all acquired knowledge and skills immediately into practice.
Objectives
Increased awareness and knowledge of the following topics:
Basic principles of GMP
History of GMP legislation
Basic elements of various quality systems in pharmaceutical companies, including Out of Specification (OOS), deviations, change control, GMP documentation, outsourcing of work and process validation
GMP requirements for equipment and facilities
Basic principles of risk analysis within the pharmaceutical industry
Data integrity rules
Basics of microbiology and contamination control
Performing environmental monitoring
Basic principles of GMP within a QC laboratory
Target group
Anyone who wants or needs to know more about GMP, such as QA, QC, and operations staff who perform GMP activities. The training is limited to 12 participants (2 trainers)
PROGRAMME
Day 1 | April 30
Start time : 8:30 | End time : 17:00
Theory

Introduction to GMP history, legislation and basic principles
Quality systems within the pharmaceutical industry, including
– Deviations
– Change control
– Training
Deviations and Out of Specifications
GMP documentation
– Basic principles
– Importance of GMP documentation
GMP facility and equipment
– Qualification of facilities and equipment
– Calibrations
– Labelling of equipment
– Preventing (cross) contamination
Data integrity, including:
– Importance of data integrity
– ALCOA principles (Attributable, Legible, Contemporaneous, Original and Accurate)

Pratice

Tour of Swiss Biotech Center GMP cleanrooms
Making a buffer while GMP activities are being simulated, including:
– Following a batch production record
– Filling in a batch production record
– Use of raw materials
Day 2 | May 1st
Start time : 8:30 | End time : 17:00
Theory

QC activities
– Role of QC
– Documentation related to QC labs, such as specifications
– Reagents
– Reference standards
Outsourcing of pharmaceutical activities
Change control
Risk assessment within the pharmaceutical industry
– Basic principles of ICH Q9
– FMEA technique (Failure Mode Effect Analysis)
– Risk ranking
Contamination control, including:
–  Basic principles of microbiology
–  How to avoid microbial contamination of the product ?

Pratice

Workshop: a risk assessment is performed in order to determine the risks in case of a production/material change
Perform environmental monitoring tests
Start time : 30.04.2019
End time : 01.05.2019
Language : English
Cours fee : 2,500 CHF
Places available : max. 12
Location : BioArk Monthey (CH)
INSCRIPTION  & INFORMATION